Welcome to Ozawa group at Advanced Institute for Materials Research (AIMR) in Tohoku University!
We are a theoretical physics research group, studying an intersection between condensed matter physics and atomic, molecular, and optical physics.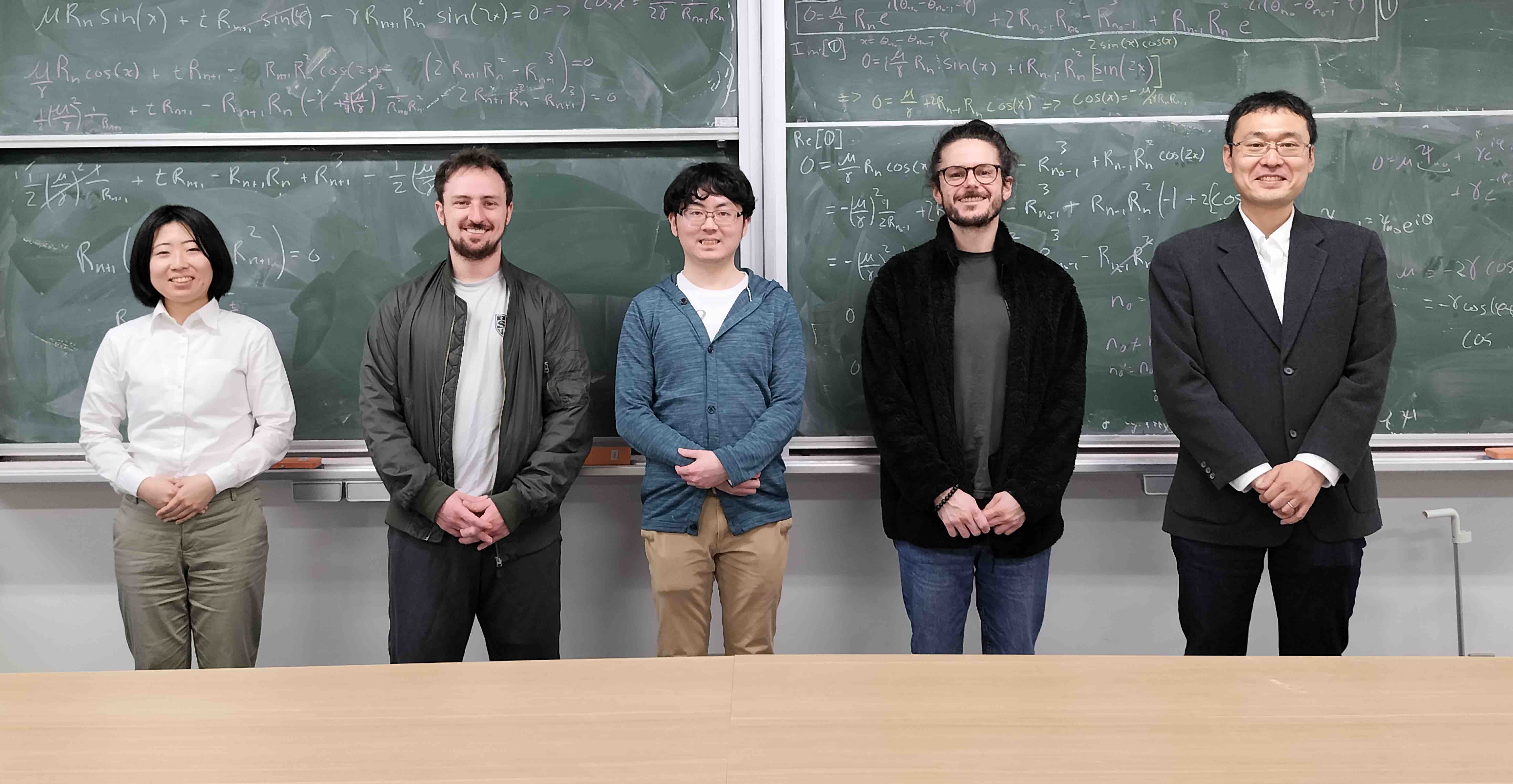 The group in April, 2023
You can also see
the group photo of April 2022
.